Our state of the art stack of features allows event organizers to carry out different types of conferences, symposiums, and seminars related to every industry. Whether it is education, healthcare, technology, or simply an internal business conference, connecting speakers and audiences live from different locations is doable through a live virtual interaction. Create a live experience with our variety of virtual stages, live hosts, and MC's to present your conference.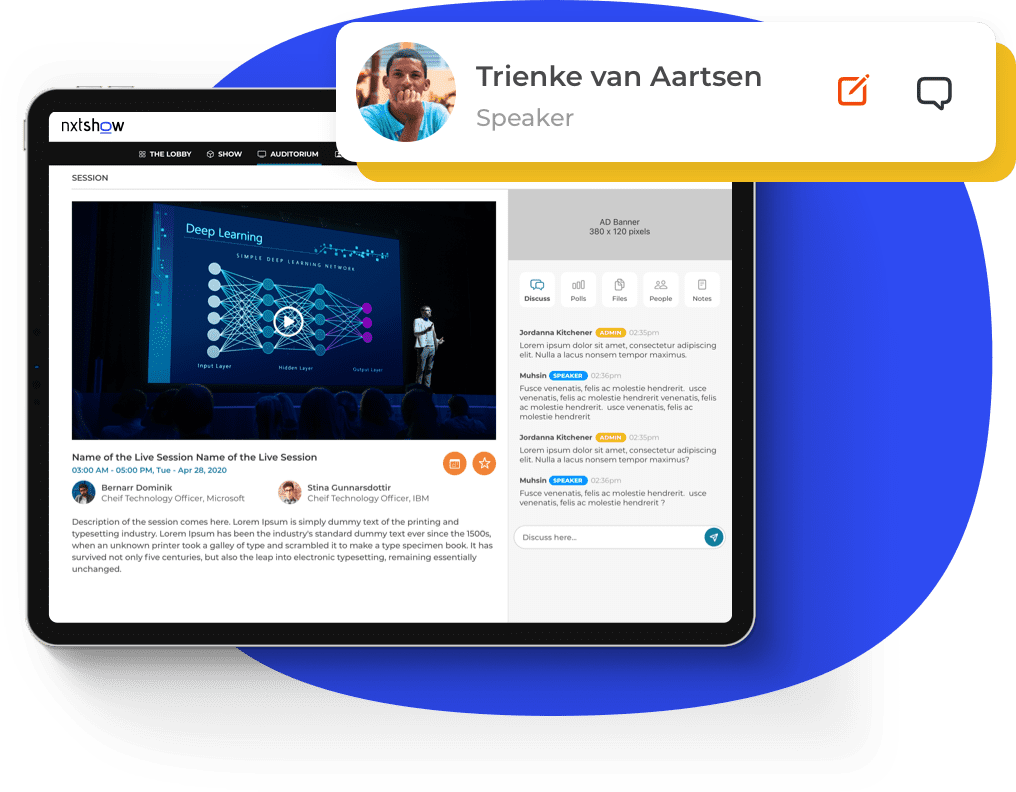 Our platform gives you the ability to organize various types of exhibitions, trade shows, bazaars, and markets where you can create a variety of sections to offer to your exhibitors and sponsors. Through various booth designs, sizes, and branding opportunities, your exhibitors will have the chance to display their products and all the needed information such as brochures and videos for the event attendees to view in real time.
Conduct interactive face to face workshops with up to 50 participants, in which attendees can seamlessly interact and you can share screens and organize discussions with ability to get questions from the audience. Make your workshops more engaging through live discussion chats, polls, and downloadable handouts.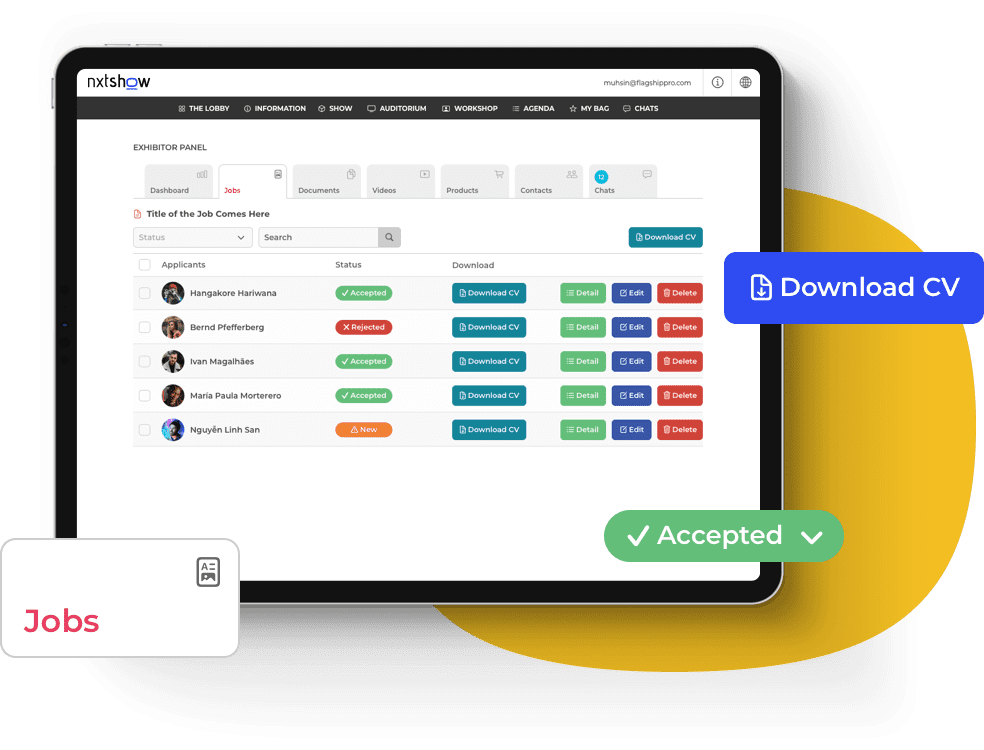 Virtual career fairs are made easy with our powerful features. Prospective employers can post the job openings on their booth or stand, where job applicants will have the ability to view all listings and directly submit their application and all the needed information. Interactive chat tools also make it easy for employers to assess and interview job candidates on the spot and save a lot of time and effort in the hiring process.
Seminars, awards, product launches, company or organization milestones, team building activities, and various interactive corporate and entertainment events are all doable in the virtual space with us. Connect and interact with your organization in different locations live and in a highly engaging, fun, and result-driven way.