6 Events You Can Run Virtually in 2021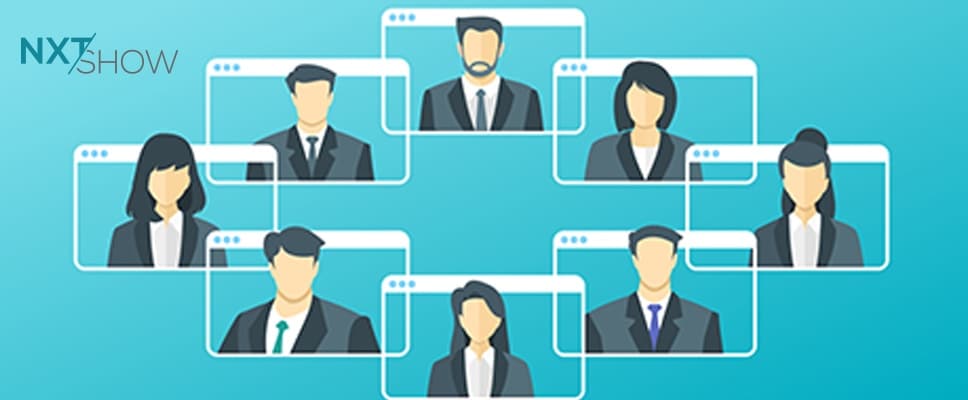 6 Events You Can Run Virtually in 2021
There are various types of events that businesses, organizations, and governments need to run all the time. Given that 2021 is still marked by the Coronavirus pandemic and the various rules relating to physical gatherings and social distancing, turning to the virtual space is a no-brainer.
In fact, building and running virtual events is now easier than ever before. And thanks to platforms like NxtShow, an ever-growing list of events can be conducted online in a customized, easy, cost-effective, and highly rewarding way.
Here are 6 events that you can run virtually in 2021:
1. School Fairs
Schools, colleges, universities, and all types of educational institutions are highly reliant on physical gatherings. Nonetheless, conducting any type of school event online is equally effective. Whether looking to recruit students, raise awareness about a particular educational topic, train teachers and staff, or gather for a graduation ceremony, virtual events can serve the needs of the institutions through highly engaging and customized online event solutions.
2. Career Fairs
One of the most common recruitment tools that businesses utilize are career fairs. In a physical space, recruiters meet hundreds of job seekers, collect resumes, and sometimes conduct on-the-spot interviews. Luckily, the virtual technology is able to serve the needs of this type of event and with higher efficiency. Through a virtual job fair, recruiters can have branded booths for their companies, they can easily collect and store online CVs, they can create chat rooms to answer questions, and they can easily arrange audio or video interviews. Through a virtual platform, career fairs can actually attract a wider talent pool and speed up the hiring process at a fraction of the cost.
3. Multinational Conferences
Every year, thousands of international conferences and fairs are organized all around the world. These conferences aim to gather experts and thought leaders to discuss certain topics, present ideas and research, and work towards solving global problems. Certainly, such multinational events are also benefiting from virtual tools that are allowing them to easily and safely scale their conferences, connect global audiences while also localizing the content, and creating various online spaces for speeches; presentations; group discussions; and networking.
4. Product Launches
For companies that are looking to introduce a new product to the market, holding a virtual event in 2021 is of huge impact. Not only are virtual product launches great for creating buzz, they also allow companies to collect vital information about potential customers and early product adopters. The right virtual event platform allows companies to build a product launch experience with the right mix of information distribution and lead generation to ensure business objectives are met.
5. Corporate Celebrations
Even casual and fun corporate gatherings have the possibility to continue running in 2021 in a virtual arrangement. Companies looking to continue engaging their employees, celebrating milestones, and rewarding accomplishments can build an online celebration event to connect with their global staff and share information, activities, and rewards.
6. Educational Workshops
Many knowledge-seeking professionals look for workshops and seminars in order to learn new skills and progress further in their careers and personal lives. It is quite easy to transform educational workshops and training seminars into an online experience with the help of virtual events platforms. Instructors can share screens, run various activities, hold Q&A sessions, and even offer quizzes and certificates.