Tips for Successful Hybrid Event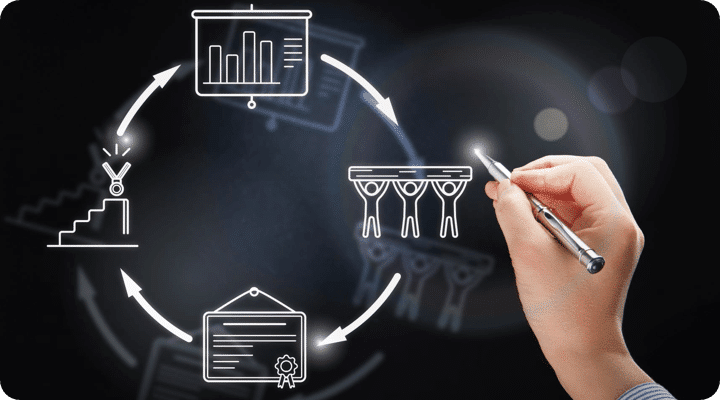 Tips for Successful Hybrid Event
The process of planning hybrid events is similar to organizing physical events in a lot of ways. So, if you have hosted in-person events earlier, you are ½ way there. The following are a few tips that you must keep in mind to help you create a successful hybrid event experience:
Select a topic and create a program
The initial step to create any event is to be familiar with what the key idea or topic is and then create a tentative program. Being familiar with what you are going to focus on, what you are going to talk about, and what your speakers will talk about is the base of planning an event.
Define your goals and KPIs
The 2ns step is to list your goals and KPIs (key performance indicators) for attaining those goals. You need to be familiar with the 'why" behind the event. Why are you creating a hybrid experience? Is it branding, awareness, authority building, or lead generation? Or, is it a blend of all these?
Write down the goals and the ways you can attain them through the event.
The budget of any hybrid event is crucial. But you already know that. Once you have laid down the fundamentals, you need to decide how much of the marketing budget will go to this hybrid event. If you are planning quite a few events during the year, decide how much you are going to spend on each of them.
When it comes to a financial plan, you will need to assign a sum to the virtual event platform you are going to use and a larger sum to the physical venue. Do not forget the speakers and any helping hands you might want to hire for the event. You will even need to decide how much you are going to spend for marketing the event.
Find virtual & physical venues for the event
You are creating a hybrid event, which means you will need 2 venues:
Physical
Virtual
The virtual side of the event will be conducted via a virtual event platform, such as NxtShow.
One of the crucial steps in conducting virtual and hybrid events is to know who the audience is and dividing them into segments. The thing is, the hybrid event will draw a variety of segments and audiences. You need to be aware of who you're talking to and who you are engaging and networking with. Keep in mind that what works wonders for one side of the hybrid event may not work for the other.
Since part of the event will be in a physical location, the pandemic has mandated that event organizers take safety measures and encourage social distancing. The attendees will have to wear masks at all times. And being an organizer, you will need to make sure that workshops and networking groups do not get overcrowded.
So, if you are planning a successful hybrid event, let NxtShow help you out. It is one of the most promising platforms for virtual events!