Connect people across borders!
Overcome all borders and boundaries and enable everyone in your hybrid events to have a meaningful experience, with nxtshow, attendees from the virtual side can easily communicate with in-event attendees, book meetings or even visit exhibition booths. The platform also provides engagement tools for all event stakeholders to communicate and meet.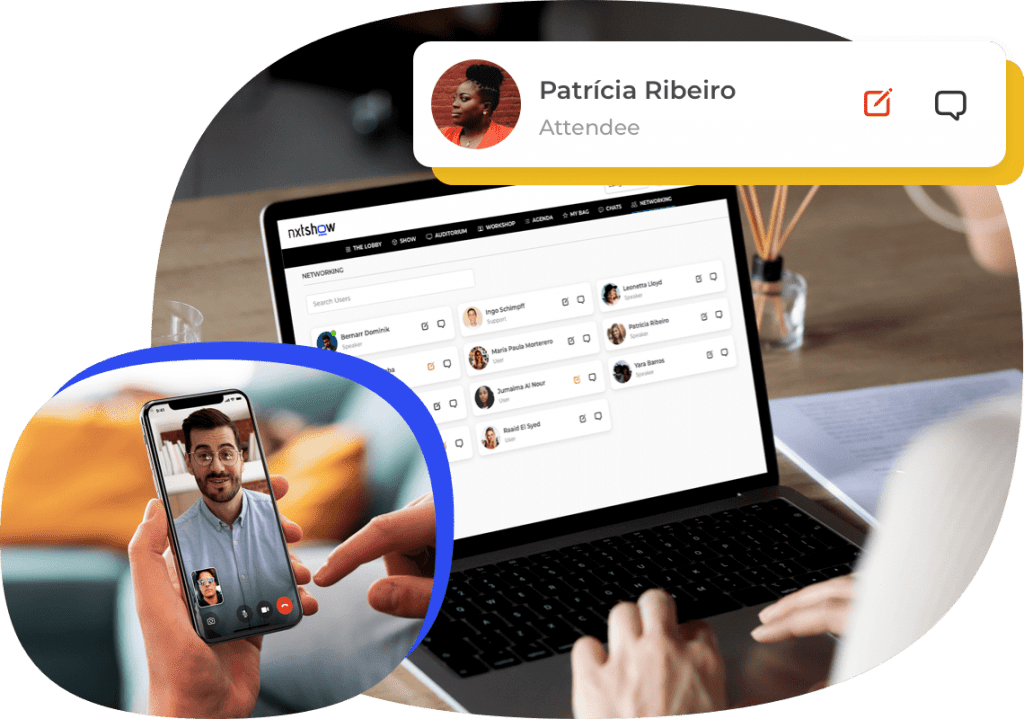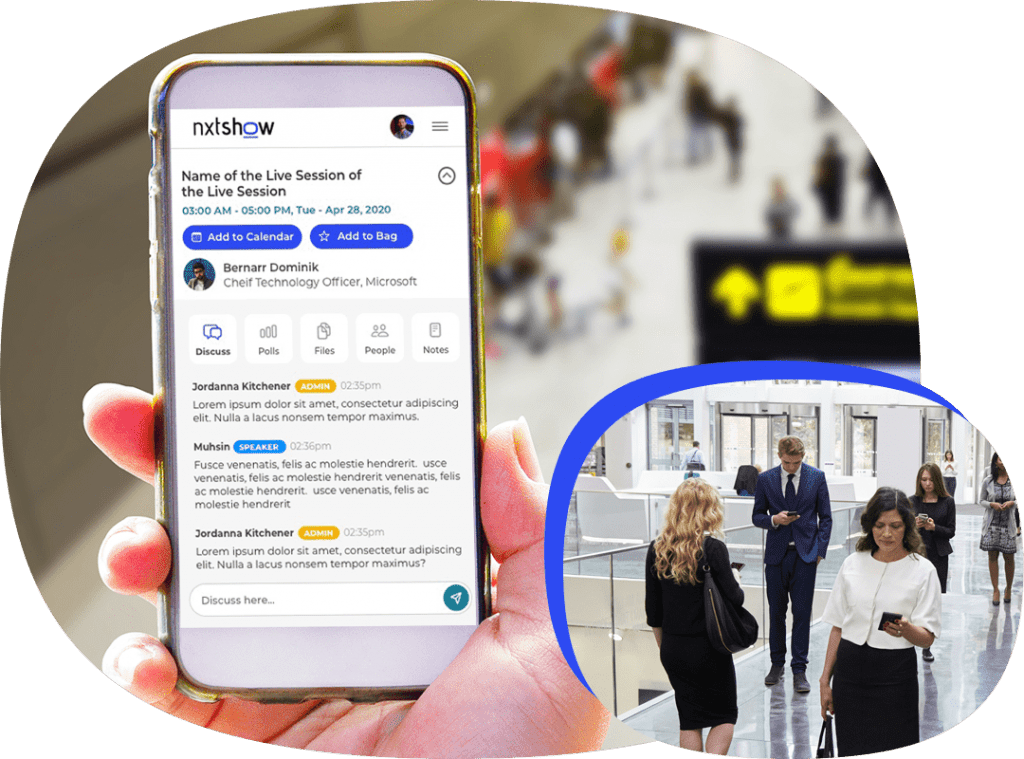 Make your event convenient and go Digital!
Provide your event with a smart hybrid event platform that provides lots of user-friendly tools for all of your event attendees and sponsors, convert any event to become richer and more engaging:
Customizable registration and landing page 
Hybrid conference platform features 
Floor plan, find your way around the event 
Event Agenda, save your preference to the calendar 
Book meetings and plan networking 
Save contacts and share yours 
It is important to provide participants with a consistent experience throughout any event type, nxtshow session and conference features are designed to make sure that everyone in the event is heard.
With nxtshow's hybrid event solutions, speakers and moderators are provided with special accounts that enable them to review comments/questions and provide answers. They can also push instant polls to measure opinion or get views on the topic they are speaking on.
Whether you are attending virtually or in-event you will have the same consistent experience and enjoy meaningful conversations and interactions with others.

Address – Building 10- Dubai Media City Dubai, UAE
nxtshow is your ultimate virtual event platform to create a super engaging event experience and connect individuals no matter where they are!