Capture live user interactions and activities
nxtshow reporting and analytics dashboard helps you track visitor's behavior in real-time. starting with online registrations, in event impressions, Attendees' preferences throughout their journey.
nxtshow has helped businesses to manage their events easier by monitoring traffic, Geo locations, and collecting the needful data to take full control of their events.
The  platform comes packed with real-time tracking and reporting features, attendee engagement and insights, location mapping and more.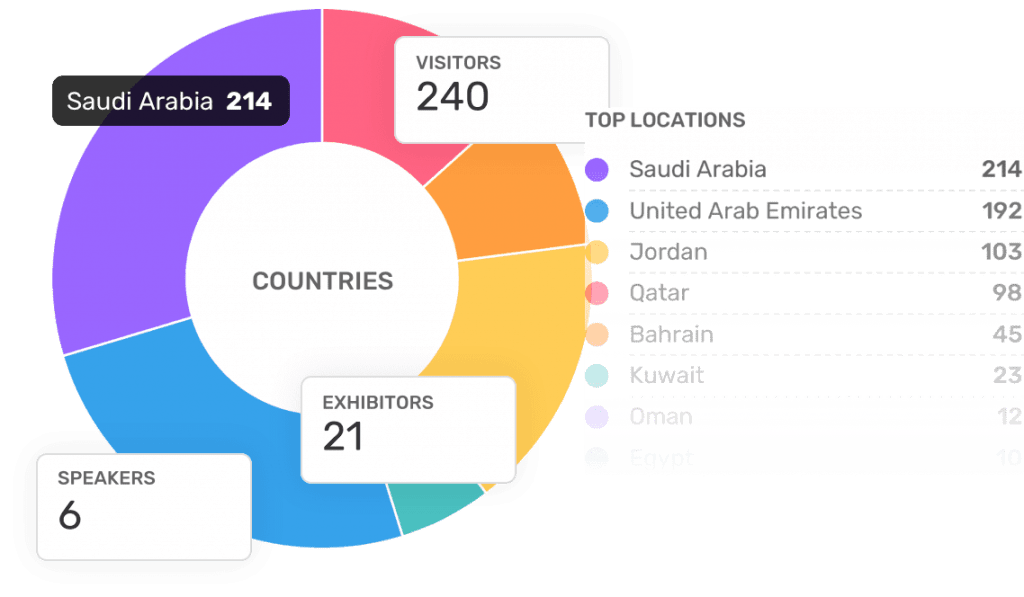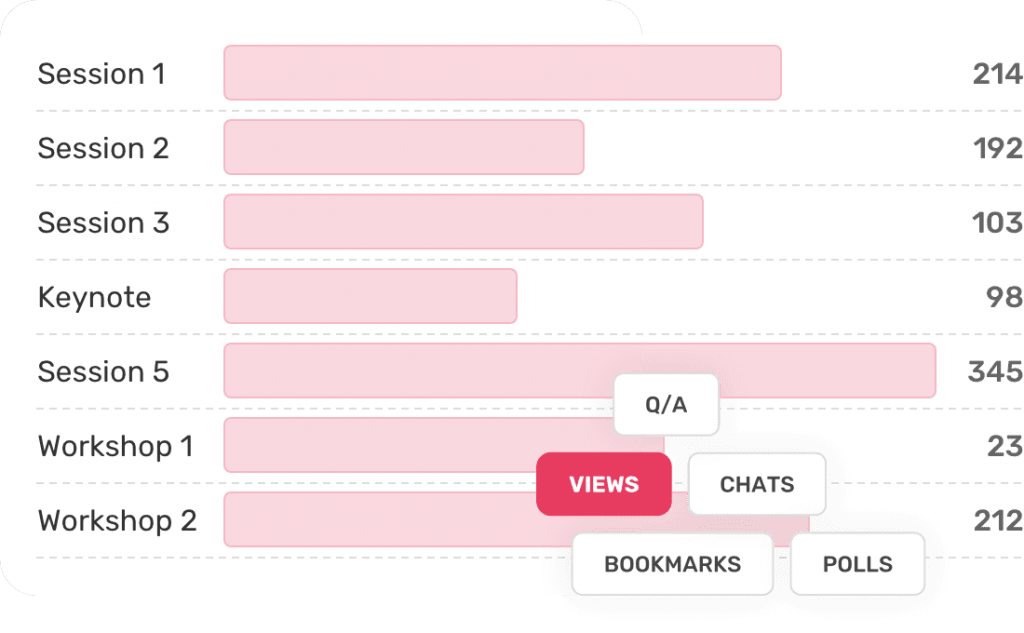 View Session and Workshop engagements
Keep track of the progress of your session throughout the live recording. Nxtshow tracks your session progress automatically in real-time and analyzes your session's performance to give you a detailed overview. With nxtshow reporting & analytics tools, see how your attendees are engaging throughout the entire session.
Detailed Exhibitor analytics and insights
Exhibitors get detailed analytics and insights, including metrics such as exhibitor performance, traffic flow through the exhibition hall.
Exhibitor analytics is designed to offer detailed insights for improved planning of sales leads and booth traffic at your virtual/ hybrid or simply Event. Further, the platform would provide current
and potential exhibitors the ability to access these analytics and insights like booth visitors, documents collected, videos watched, and engagements with their booth representatives.